Volunteer in the Library
The Tanglewood Library needs your help! If you would like to be added to the list of volunteers for the library for the 2019-20 school year, please contact Holly Melton.
2019-20 Library Schedule
Accelerated Reader (AR) Book Finder
Texas Bluebonnet Award Master List for 2019-20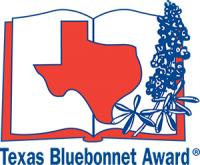 The Texas Bluebonnet Award Master List is considered one of the most prestigious children's literature lists in the country. Every year, over 100,000 children in grades 3-6 vote on their favorite book from a list of 20 titles curated by librarians around the state serving on Texas Library Association's TBA Committee.
Students in grades 3 through 6 across the State of Texas will vote for their favorite Texas Bluebonnet Award nominated book in January. To be eligible to vote, each student voter must have read at least 5 of the nominated books.