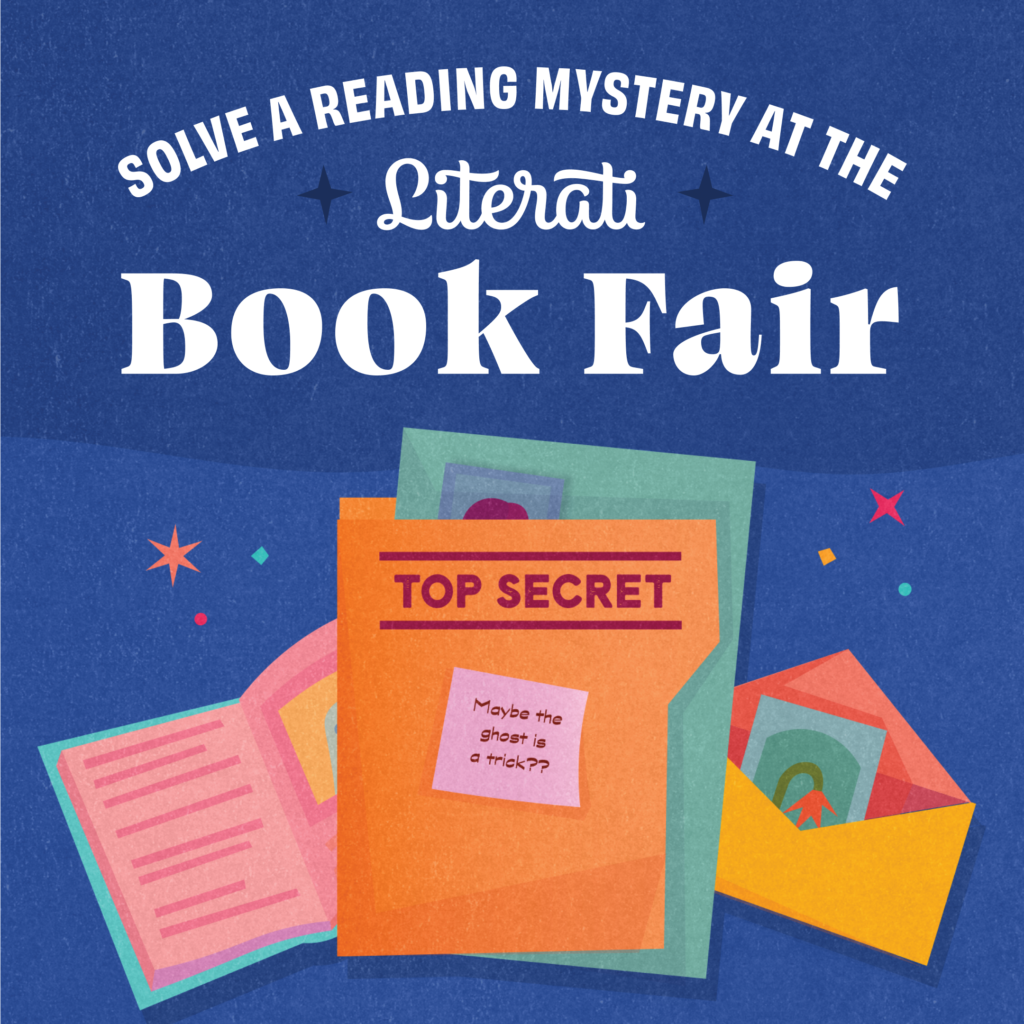 Book Fair Week for 2023 is October 20th – 27th, in the Science Lab!
Volunteers are needed! Sign up here! https://www.signupgenius.com/go/30E0D4CA8AB2FA3F94-44762402-2023#/
Literati is back at Tanglewood this year! Literati Book Fairs are designed to get kids excited about reading. From a fantastic selection of expert-curated books to beautiful, artistic displays, this fair will inspire all of our students to become lifelong readers.
Our Literati Book Fair is a reading event that brings the books kids want to read right into our school. It's a wonderful selection of engaging and affordable books for every reading level. Please make plans to support our Book Fair and be involved in shaping your child's reading habits. Whether you buy one book or bring home a whole stack, all book fair purchases benefit our school.
● Supporting our school's Book Fair helps to add new books to our library
● Routinely updating your home collection helps to keep up with changing tastes and reading skills while updating and adding books to your home collection
● Allowing your children to choose their own books helps to build excitement
Family Event: October 20th from 5-8 pm in the science lab during the Tanglewood Carnival
This year students will have two options for payment. They will be able to pay with cash or you have the option to purchase a gift card online. If you decide to purchase the gift card online, please print it out and send it with your student. Each student will have an opportunity to visit the book fair with their class and fill out a wish list. This will assist them in what they would like to purchase and the amount needed.
Literati Kids Book Clubs: Get personalized book boxes delivered to your door. Book curation improves and adapts to fit your reader as they progress. Keep and pay for only the stories your student loves and return for free anything they don't. Memberships start at $9.95 monthly, plus the cost of books. Tanglewood will also receive 10% of every dollar spent on all subscriptions. Subscriptions may be canceled at any time.
For more information, visit https://literati.com/kids/subscribe/?extAffiliateCode=3382dc0a-e539-493f-8c90-23819f097339
We invite you to visit our online Book Fair through October 27th. You can also purchase gift cards here- Shop here- https://efairs.literati.com/?school=tanglewood-elementary-school-fort-worth-tx
We look forward to seeing you and your family at our Book Fair!
All purchases benefit our school.
Questions? Please contact Kara Morey and Leigh Ann Vaughn at: tanglewoodbookfair@gmail.com.