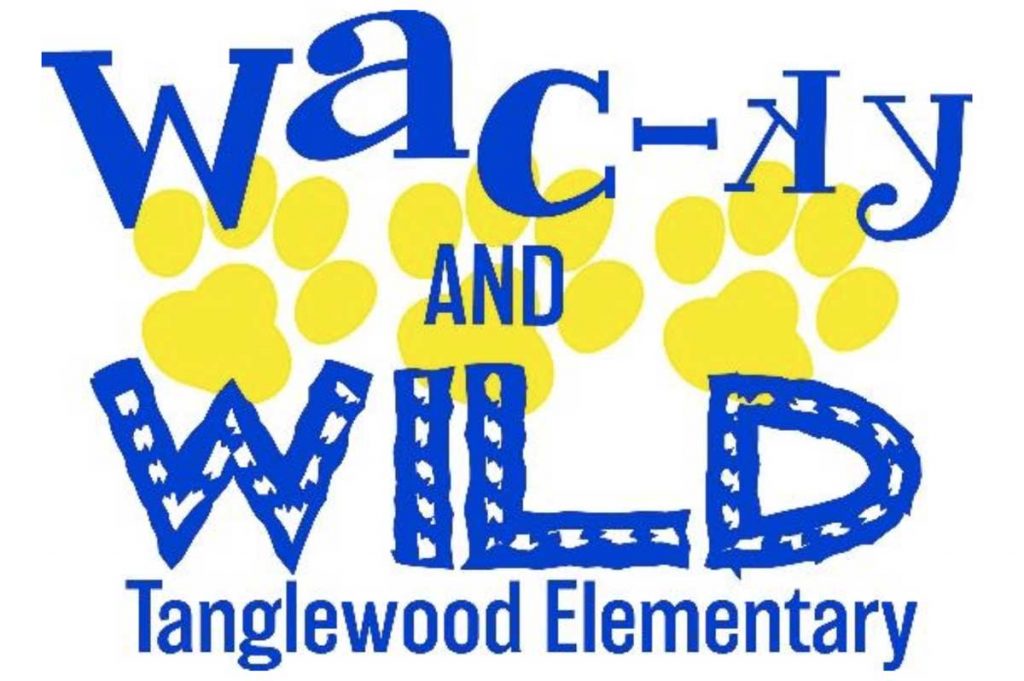 WAC 2018 has ended. Thank you for supporting Tanglewood!
About WAC
"WAC-ky and Wild" is the theme of this year's WAC (Write-A-Check) fall fundraiser for Tanglewood Elementary.
WAC helps the PTA fund all those amazing "extras" that make Tanglewood the best! Think science lab, Artapalooza, sports equipment, technology, enhanced security… just to name a few!
How can you help?
Family Giving — Earn incentives for your child at the Zany, Funky, Crazy or Wacky Wild levels.
Raffle Tickets — Enter to win a fabulous getaway to Cancun, Las Vegas, or Napa.
Grand Friend Giving — All grand friend donors (aunts, uncles, neighbors, and family friends) will be invited to a Cookie Party.
Coin Drive Competition by Grade — Deposit coins into the grade-marked containers in the front entryway of the school.
Eat Out on Give-Back Days — See full schedule below.
More Information
Schedule of Events
Week One
9/17 Kickoff celebration at morning drop off & "WAC-ky and Wild" free dress
9/18 Kona Ice give back in the park after school
9/19 Crazy sock day with uniform
9/20 Toppers give back day; Sweet Frog give back day
9/21 Spirit day with wacky hat
9/22 Pearl Snap Kolaches give back day
Week Two
9/24 WAC-ky and Wild free dress day
9/25 Kona Ice give back in the park after school; Chipotle- 3050 S. Hulen from 5pm-9pm give back day
9/26 Crazy sock day with uniform
9/28 Spirit day with WAC-ky hat
9/28 Fundraiser ends
10/1 Raffle drawing and winner announced!
Thank You to These Generous WAC Sponsors

WACky Fun Meter!
Primary Goal: If we hit our goal of $100,000, we will have a school wide reward — A WACky DJ Dance Party at recess! ✔
Secondary Goal: If we raise a total of $125,000, the entire school gets FREE DRESS WEEK (December 17-21, instead of earning it on a class-by-class basis)! ✔