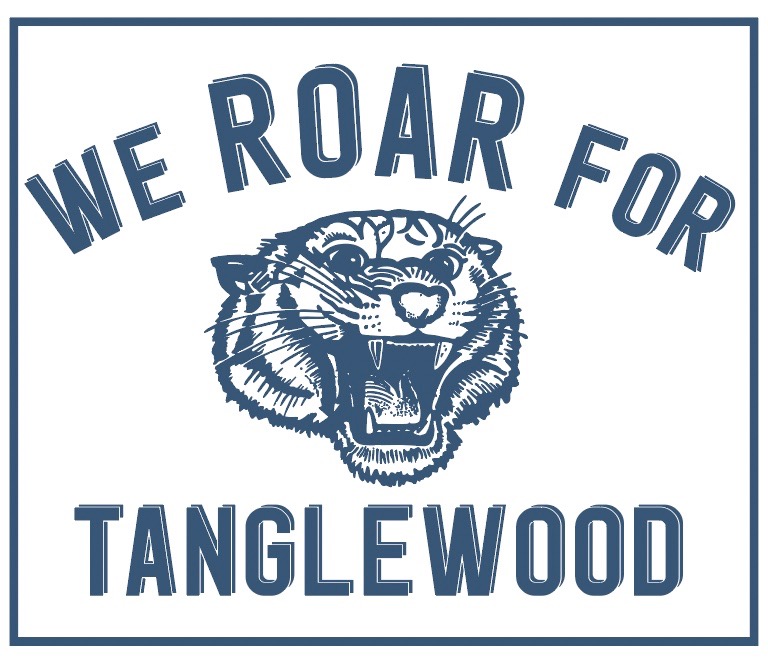 WAC 2023 FALL FUNDRAISER September 18 – 22, 2023
We ROAR for Tanglewood!
Our annual fall fundraiser is called "WAC" which stands for "Write A Check" and its happening THIS WEEK!  There are only 2 opportunities to donate to Tanglewood PTA, and this is your one and only opportunity to donate for the fall!  We want to make it simple for our Tanglewood families! 100% of your tax-deductible donation goes directly to the PTA.  There's only ONE chance and ONE week to give this semester…and it's during WAC week!
Here is all the info you need to know for the week!
TANGLEWOOD SPIRIT DRESS ALL WEEK! That's right, keep your school uniforms at home and get ready to ROAR in your TW spirit wear ALL WEEK!
Enchiladas Ole' GIVE BACK: Family Meal (serves 6)
Pre-Order IS CLOSED!
Pick up pre-ordered meals anytime Tuesday 9/19 between 4-6 p.m. at 2418 Forest Park Blvd.
COST: $49.00 and $9 per sale will be donated to Tanglewood
THE HAMBURGER MAN @ PARTY IN THE PARK
THURSDAY, SEPTEMBER 21
The Hamburger Man will be catering, and meals are available for pre-purchase now!
$11 MEAL INCLUDES YOUR CHOICE OF:
Hamburger, Cheeseburger, or Hot Dog
(All the toppings will be available on the side!)
1 bag of Lay's Classic Chips
1 bottle of water
Pre-Purchase IS CLOSED!
If you don't pre-purchase, only a few meals will be available for $13 on the night of.
Other givebacks to look forward to during WAC week include:
Rodeo Sno Monday 9/18 starting at 2:30 in the park
Blaze Pizza Wednesday 9/20 5 – 8 p.m. (mention "Tanglewood" at checkout)
Kona Ice at "Party in the Park" Thursday 9/21 arriving at 6:30 p.m. for some cool treats!
WAC Chairs: Sarah Elliott & Lindsay Yanaway